THE ESPACE NOUVELLE VISION CENTER HAS A STATE OF THE ART TECHNOLOGY PLATFORM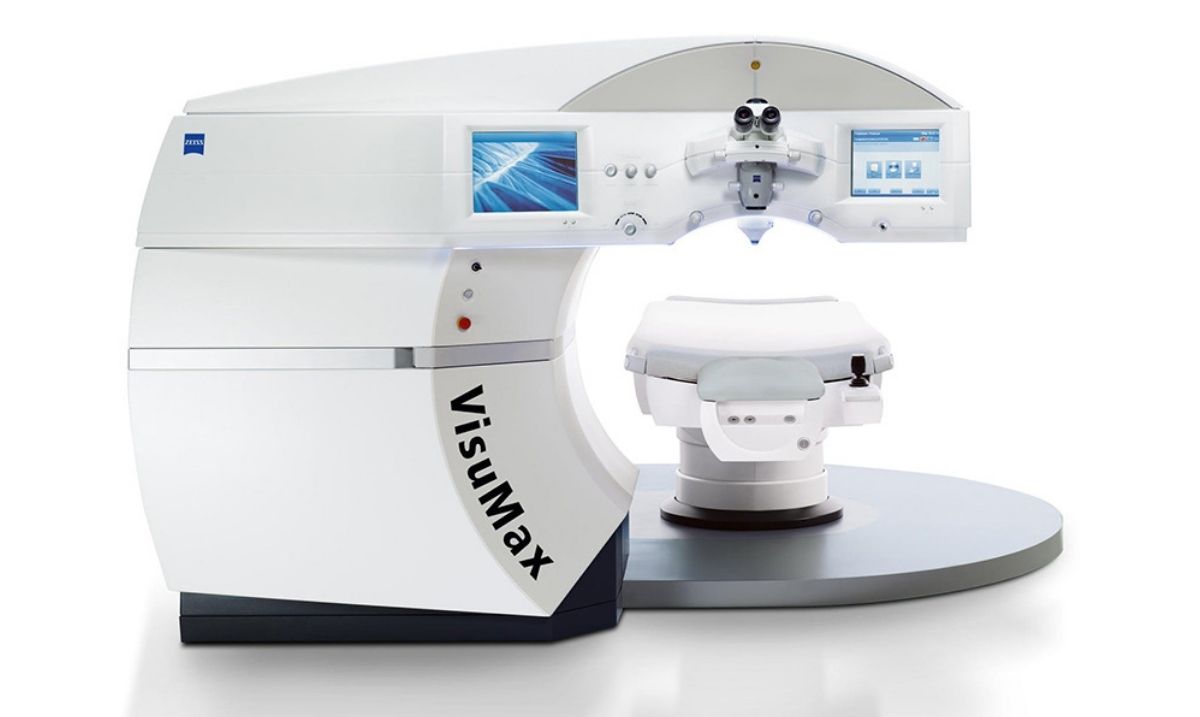 VisuMax™
Zeiss Femtosecond Laser
Reliability and cutting precision are ensured by the high-precision optics of the Zeiss VisuMax Laser and the ultrashort femtosecond pulse rate.
The dimensions and the thickness of the corneal flap (micron-precise) are programmed on the VisuMax Laser digital work station. The Zeiss VisuMax femtosecond laser goes through a contact glass that is curved like the cornea This contact glass only touches the cornea and its stability is ensured by a suction system that is also exclusively corneal. There are different sized contact glasses for optimal fit to each patient's anatomy.
The Zeiss VisuMax laser may be associated with other leading edge techniques, if necessary, to treat all types of vision: myopia, hyperopia, astigmatism and presbyopia.
See the VisuMax laser brochure
See the ReLEx SMILE technique brochure
MEL 80™
Zeiss Excimer Laser
The MEL 80 laser was designed to provide optimal treatment efficacy and the fastest recovery with the best visual acuity for the patient. The excimer laser produces high speed tissue ablation using extremely small ablation spots (sphero cylindrical corrections) with a Gaussian beam profile.
The MEL 80 laser is controlled at all times by an « eyetracking » system. At the beginning of the procedure, the system identifies the patient's iris and registers the shape of the pupil. Thus, the laser treatment is always centered, even if the eye moves. The laser follows even the smallest change in eye position.
The MEL 80 laser is also equipped with a so-called cyclotorsion system which takes into account any change in eye position from a vertical (during measurements of the cornea) to a horizontal position (during the procedure itself). This technology is especially important when treating astigmatisms.
The MEL 80 laser is always used in association with the CRS-MASTER corneal analysis planning station. The measured data are transferred to the digital laser station for highly precise laser refractive surgery.
The MEL 80 laser can be used to treat myopia, hyperopia and astigmatism using the PKR technique. The MEL 80 laser can be used to treat presbyopia when associated with the VisMax laser.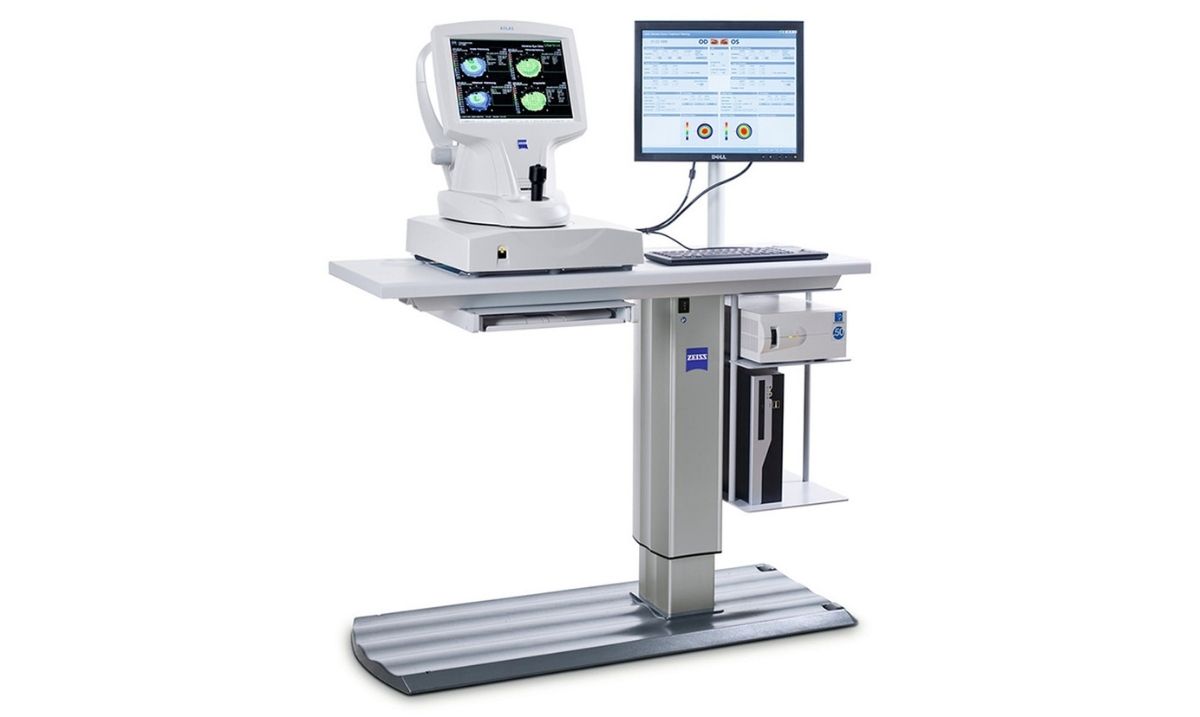 CRS-Master™
The Zeiss Wavefront analyser.
The CRS-Master, customized treatment planning station integrates the ATLAS system to determine corneal topography and WASCA for high resolution wavefront aberrometry of the cornea.
The combination of these measurements by the CRS-Master planning station is transferred to the MEL 80 laser for centering of the treatment zone for highly precise refractive surgery.